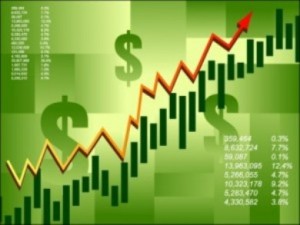 As one of the relative newcomers to the binary options sector, Porter Finance is proving to be a welcome and worthy addition. All those older, more established brokers have their merits, but they often get complacent and lose sight of what is truly important in this business. Luckily, there is no shortage of young blood to show them the way and institute changes where they are needed. Without new brokers, the market would soon grow dull and lose out to some other venture. This U.S. broker may be just what the doctor ordered to give its competition a well-deserved jolt of common sense.
Site
Porter Finance offers its prospective clients a chance to make it big, but it does not rely on fancy design to achieve this. They know better than to try and dazzle newcomers with flashy, confusing motives and opt for a more simplistic design instead. However, underneath all that is a plethora of options for you to take advantage of. Apart from a reasonable learning curve made easier by numerous tutorials and an extensive glossary, Porter Finance also offers a number of accounts for you to choose from. There is the basic account, which requires a $500 starting investment and offers some rudimentary perks and up to 25% bonus. Next, we have a standard account requiring $1000 starting investment but it offers a number of improvements over the basic one: a 40% bonus, additional tutorials in the form of academy membership and a 'free' trading strategy. However, professional traders will certainly opt for either the silver or gold account, for $2,500 and $5,000 respectively. They offer even greater perks in the form of a number of webinars, complimentary money management service, a greater bonus, a dedicated broker and up to 6 risk-free trades; plus you get a higher priority when it comes to withdrawing money.
Trading
The platform is what you'd expect from an American broker, with binaries divided into High/Low, One touch, Range and Hyper categories. The return on most of the options varies from 60 to 81%, depending on the type of binary option you have selected. One touch and range options have the shortest roster, but all you need is to guess if the price touches a boundary or not within a time period (or stays within range or not). The rest function as High/Low binary options with different expiration periods – Hyper options can even be set to expire in 30 seconds. All in all, Porter Finance features a comprehensive platform that is also easy to use, throwing the gauntlet at other brokers out there.
Funds
Banking services are another selling point of Porter Finance. Despite the fact that their deposits can be a bit steep, they make up for this by removing the limit on their bonus. Plus, they understand the key to doing business is swift cash flow, and in lieu of this, they mostly deal with credit cards, wire transfer and Neteller, with Skrill being considered in the future.