Dollar strengthens as Fed announces raising rates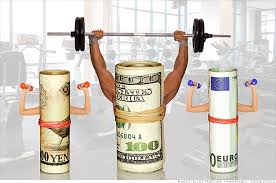 After the U.S Federal Reserve Chair Janet Yellen announced that the central bank plans to raise the interest rates this year, dollar really powered causing the European shares to fall in thin trade.
Current problems in Europe, in particularly the Greeks depth trouble and the poor result that the ruling People's Party of Spain had in their regional and local elections are believed to be main reasons for the fall of the Euro.
This setback in European stocks, was caused by a similar reaction on Wall Street on Friday. Yellen said that the Fed will act if the economy keeps the improving trend, but a recent study showed that it is growing really modestly in the second quarter. If the policy of tightening until inflation and employment is delayed even further, the main risk is an overheated economy, she said.
The benchmark French CAC 40 index shed 0.8 percent. Trading intensity was low, as a result of the fact that the markets in Germany, the United States and the United Kingdom were closed during the holidays.
After the voters in the Spain elections severely punished the PP and their leader Mariano Rajoy, IBEX equity index fell 2.3 percent, and Greece's ATG share index fell 2 percent.
The warning that Greece got about their depth, combined with the results of the Spanish elections, are really weighing on the markets, said the chief analyst at AVA TRADE
, Naeem Aslam.
Ev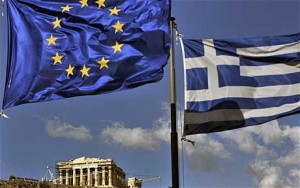 en though four months of negotiations between the Greece's Syriza government and the IMF and their euro zone partners have passed, the leftist leaders are still in the same position, struggling to get a release decision for the 7.2 billion euros in remaining aid which are frozen, and attempt to avert bankruptcy.
This post is also available in: Hungarian