Binary Options Scam Brokers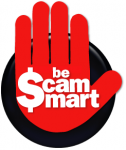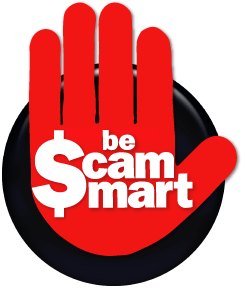 How to Avoid Binary Options Scam Brokers
---
Over the last few years, there has been a rapid and huge expansion in the global economy and so Binary Options Trading has become important more than ever. It is true that binary trading is one of the most lucrative business options in the market nowadays and that is why a large number of people regularly invest money in this trade and earn a great profit. However, there are some not-so-trustworthy people who are always in search of making a good amount even if it comes at the cost of others. It is important for traders to stay away from such persons and organizations in order to make a good career in binary trading.
Who are Scamsters and Swindlers?
---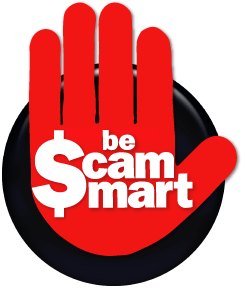 Trading is hard enough itself, many traders fail and never make a profit and then blame the broker. Sometimes it is possible that broker is not at fault. There is actually the risk and uncertainty involved in the business that puts a lot of traders on the back foot. That is why traders, especially new investors, are more afraid of taking a decision by themselves and are in search of some external assistance. This is where scamsters and swindlers come into the scene. They convince the traders about the safety of the business and lure them to invest through them. Once the traders invest money, which is generally done on fictitious assets, the swindlers grab the whole amount and exits. That is why a large number of people still keep away from binary trading.
Illegal and Unsafe Platforms
---
On the other hand, unsafe platforms also play a very important role in usurping the money of the traders without their knowledge. Illegal platforms generally pretend to be legal and authentic and offer a high payout ratio in order to attract more and more traders. As the trader invests money on an asset, or at least when it seems so, the fund is actually transferred into the bank account of the trading platform owners. When it comes to offer the payout, the scam broker just vanishes from the scene. That is why traders should be careful enough regarding the choice of the platform.
What do Scam Brokers do?
---
Another important thing is that the scam brokers spread rumors in the market and create a sense of panic so that traders take a wrong decision in a hurry. This provides them with a chance of earning millions of dollars in a single day and traders, at the end, are left with nothing. Therefore, it is important for binary traders to stay away from rumors and take each and every decision rationally and carefully.
What do Regulated Brokers do?
---
Choosing a good and reliable broker is the first and foremost thing to be done in binary options trading. The main task of a binary broker is to make a proper assessment of the market condition, calculate the risks in a trade and provide traders with the necessary strategies. As a result, a good and reliable broker is an indispensable part of a successful career in binary trading. When it comes to trading platform, traders should always choose one which is regulated by a government body. Regulated platforms are reliable and traders can easily trade through them without fearing of scams. Traders need to register themselves with these platforms before they can start trading.
What should Traders do?
---
Binary trading is a business of immense potential and traders have to be careful enough regarding their trade. It is quite obvious that those who want to build a successful career in binary trading are always in search of way to keep away from scams and frauds. In order to sort out the best brokers and the reputable ones from those with bad and weak dealings, traders must go through the series of steps before investing a large amount to the broker. Also the best way to do this is to  Go by The Guidelines. It is true that binary trading involves risk and uncertainty but it is also true that traders can easily overcome those problems and make a good money out of it, if they are able to stick to the rules and regulations.
We at OptionsWay insist on promoting regulated binary options brokers and platforms. In case you had a bad experience with a specific trading platform, feel free to write to us and help us create a list of scam brokers for your and other users convenience and satisfaction.
---